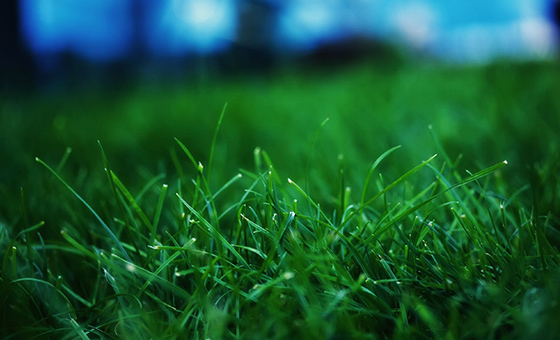 ANNUAL LAWNCARE MAINTENANCE PACKAGES
Perth's extreme, hot, dry summer imposes difficult conditions for growing lawns.  Add some of the poorest sand soils on the planet, increasing water cost and restriction on its use, we really have a job on our hands!
The good news is that our lawncare programs provides a responsible, economic way to cope with these conditions and grow a trouble-free lawn which is always green and healthy. 
A tailored program is packed with sound fundamentals and the very best innovations in lawncare.  Results are achieved over time, without do-it-yourself trouble and effort, by realising the full potential of your lawn and maintaining it at that level. 
You will see a marked improvement in the colour, finish and substance of your lawn. All you need to do, is enjoy it and preserve your precious leisure time!
BENEFITS OF AN ANNUAL PROGRAM
To maintain good colour, growth and density and to ensure it fulfils its potential, your lawn needs a consistent supply of nutrients. Only then can it build strength to cope with drought stress and resist weeds, pests and diseases.  Regular fertilisation with premium slow release liquid fertilisers is proven to be the optimum way to meet that objective. 
One-off services at intermittent intervals simply cannot. Regular visits form an ideal timetable for us to effectively attend to all routine tasks at the right time, and to spot emerging problems before any damage can occur. The program also includes regular checks of mowing quality and the watering system which are not offered as one-off services. The program is a complete management plan under which we accept responsibility for the quality and condition of your lawn.
We have three options available:
All packages are at a fixed price per visit and include the following services depending on the package chosen.
CALENDAR OF LAWNCARE TASKS
The following tasks are carried out in the corresponding month of your scheduled visits for the package selected.
| | JAN | FEB | MAR | APR | MAY | JUN | JUL | AUG | SEP | OCT | NOV | DEC |
| --- | --- | --- | --- | --- | --- | --- | --- | --- | --- | --- | --- | --- |
| Coastal Brown Ants | | | | | | | | | | | | |
| Wintergrass Pre-Emergent | | | | | | | | | | | | |
| Wintergrass Post-Emergent | | | | | | | | | | | | |
| Broadleaf Weed Control | | | | | | | | | | | | |
| Crabgrass Pre-Emergent | | | | | | | | | | | | |
| Nutgrass Post-Emergent | | | | | | | | | | | | |
| Fertilising (Foliar) | | | | | | | | | | | | |
| Fertilising (Granular) | | | | | | | | | | | | |
| Wetting Agent Application | | | | | | | | | | | | |
| Slow Growth Regulation | | | | | | | | | | | | |
| Trace Element Application | | | | | | | | | | | | |
| Watering System Check | | | | | | | | | | | | |
| Coring/Aeration | | | | | | | | | | | | |