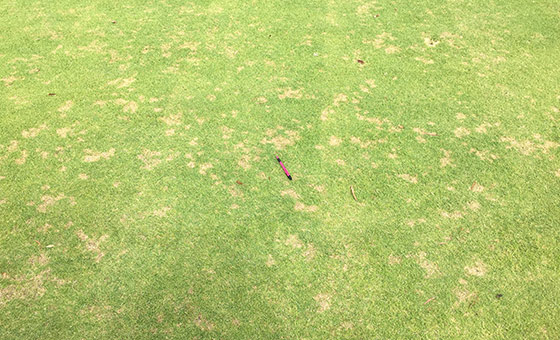 Lawn Pest, Disease & Fungus Control
At The Lawncare Man our qualified Turf technicians identify various lawn pests and diseases. 
We design and carry out treatment plans to eradicate present pest activity and formulate ways of further treatment.   
Lawn pest control is varied and challenging.  It is never a one size fits all approach, we use the least harmful products with a view to preserving non targets such as bee populations, worm activity, birdlife and family pets.
In most cases we water the insecticide into the nests and/or activity zone, rendering the product unavailable to pets and children.  Re-entry to the area is fine once the lawn has dried off (in most cases 60 to 90 mins).