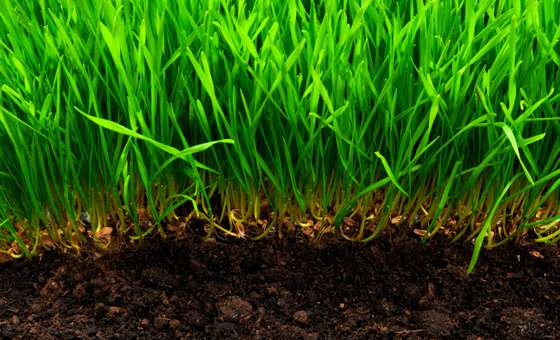 Wetting Agent Application
Wetting agents cover a variety of products and application circumstances. Does your situation require a pure wetter, a moisture wetter, a moisture retainer, a penetrant/surfactant?
Speak to us, tell us your needs and we will tailor make a solution using the right product.
Wetting agents are vital to ensure that the precious water you apply soaks into soil/rootzone and is available for root uptake allowing proper transpiration for the grass plant.
Untreated lawns develop pale, dry patches because most of the applied water is lost to either run off or evaporation before it can penetrate your lawn.  Lawns can end up with shallow root penetration which can cause leaf canopy to burn during extended periods of hot weather.
When an adequate amount of reticulation water is applied to a lawn treated with wetting agents, it will remain uniformly hydrated, retaining moisture deeper within the soil profile and assists "drought proofing" your lawn.
Application of wetting agent should be carried out 2-3 times per watering season. A sound strategy is to get your 1st application down early in the watering season (late Oct) long before the Winter moisture is gone from your soil profile.  A wetting agent can save up to 50% of water, keeping soil profiles and lawns hydrated.
The Lawncare Man offers both liquid and granular wetting agent applications.  Ask about the industry leading Wetting agent and soil moisture retaining products available.