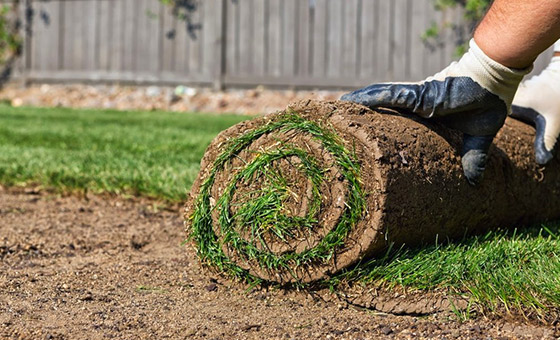 New Lawn Installations & Repairs
The Lawncare Man provides new lawn installations on new sites, as well as removing and replacing existing lawns.
Do you just need that patch done at the back that has been worn out by kids/pets activities?
We remove the old turf and decaying matter, re-level, add the pre-plant soil amendments, and supply and lay the new turf.  The preparation for new turf is so important and The Lawncare Man takes great pride in ensuring your new turf has the best possible start.
We can provide an obligation free assessment to advise if there are any long term issues preventing the chance of a high quality lawn (eg shade issues) on a particular site.
We will also advise you on the most suitable grass species for your situation.